Shuttle from Gatwick to Tilbury Port
Port of Tilbury serves London and it sits on River Thames. It is used mainly for paper importation and it also includes facilities for bulk cargoes, car importation, grain and containers. The larger Port of London incorporates Tilbury Port. This is not only an industrial harbour as it also features a couple of cruise services that people take for pleasure. Moreover, there are always small cruise ships departing from Tilbury Port and going to London. These services are offered especially during the summer months when there are numerous tourists. Most of them come directly from the airport and ask for a transfer to the port. For example, there are quite a lot of requests for a Gatwick to Tilbury Port Shuttle. The transport between these 2 locations can be assured by train, by coach and Tube or by taxi. Which of the options is best? You are the one to decide after you read this article.
Transfer from Gatwick to Tilbury Port by Train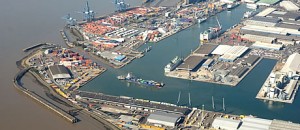 The train transfer between these two destinations will offer you a journey of only 1 hour and 21 minutes. You will have to change 2 or 3 trains depending on which terminal you're landing on and in the end, the price will be £26. Let's explore a little bit the itinerary. Take the shuttle train from North Terminal to South Terminal to get to the train station. From there, the only option is to take a National Rail service to Central London, to London Bridge Station more precisely. These trains run every 20 minutes and a journey will take 28 minutes. You will have to go to London Fenchurch Str and from there take another train to Tilbury Town. Finally, you will need to call on a taxi transfer from the town to Tilbury Port. This seems like a good transport option, but its only disadvantage is that you will need to change trains and you might need to wait a little bit for the train to arrive in the station.
Transfer from Gatwick to Tilbury Port by Coach
If you prefer travelling by coach, then there are two options for you. The first features a bus, a Tube and a train and the second includes only the bus and the Tube services. So, there is no direct shuttle from Gatwick to Tilbury Port.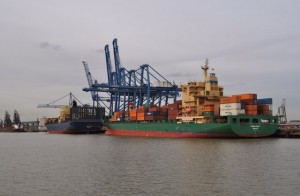 The first journey will last 1 hour and 40 minutes and includes three transport options: the bus, the Tube and the train. First of all, you will need to take a TerraVision bus to London Victoria Station in Central London. This coach runs every 20 minutes and the trip will last 30 minutes. Enter Victoria Underground Station and take the London Underground to West Ham Underground Station. This service is quite frequent, running every 5 minutes. The journey will take 30 minutes. Now it's time to take the train from West Ham High Level and going to Tilbury Town.
As mentioned before, a journey with a Gatwick to Tilbury Port shuttle will take 1 hour and 40 minutes and it will cost £43.
The second option by coach is taking the bus and then the Tube. From London Gatwick Airport take the same TerraVision service as above. It stops at Victoria Station in the British Capital and will offer a 30-minute ride. The following step is taking the Tube to Embankment Underground Station. It runs every 5 minutes and the journey will take another 5 minutes. From now on, you will travel only by coach. Take one from Embankment to Ilfield Way, Singlewell. There is a disadvantage here and that is the service runs every 2 hours. So, if you can't manage to get in time to catch the bus, you will have to wait no less than 2 hours for another bus to come. However, if you get to the station in time, the journey to Singlewell will take 1 hour and 4 minutes. From here, you must take another coach to Council Avenue, Northfleet and you will most definitely need a taxi transfer to Tilbury Port. The bus from Singlewell runs every 10 minutes in a journey that takes 24 minutes. The total duration of the entire journey will be 2 hours and 12 minutes and the cost of the tickets will be £41.
Transfer from Gatwick to Tilbury Port by Taxi
One of the most convenient transport options from Gatwick Airport to Tilbury Port is the taxi transfer. Why is it convenient? Well, it is suitable mainly because it offers a direct connection between the airport and the port. So, this is its main advantage over the train and the bus.
If you take a Gatwick to Tilbury Port Shuttle, you can also be sure that you will travel in clean cars, with professional and experienced drivers and you can also benefit from free meet and greet service at Gatwick Airport. What's more important is that you can choose the type of car you want, according to the number of passengers and the amount of luggage.
With 247 Airport Transfer, the price for a shuttle from Gatwick to Tilbury Port will be £77 for a saloon car. The journey from the airport to Tilbury will last around 1 hour and 21 minutes.
Interested in Transfers from Gatwick to Other Cruise Ports? Check below:
– Click here from Gatwick to Southampton Port Taxi Transfers
– Best prices on Gatwick to Portsmouth Harbour Taxi Transfers
– Professional Services for Gatwick to Dover Port Taxi Transfers
– Affordable transfers for Gatwick to Harwich Port Taxi Transfers
– Best value for money Gatwick to Tilbury Port Taxi Transfers.