Taxi Transfer from Gatwick to Tilbury Port
Tilbury Port is one of the main ports in the area of London. It's located on River Thames and it is part of Port of London. It is extremely important for the United Kingdom because it handles most of the paper importation, including newspapers. It also carries car and grain importation. Small cruise ships moor at Tilbury Port and go up the River Thames to London and back. Most of these ships travel only in the summer.
If you are in search of a shuttle from Gatwick to Tilbury Port, you will have to read on this article and see what options you have at your disposal. Enjoy your lecture!
Train Transport from Gatwick Airport to Tilbury Port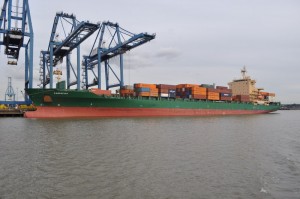 Sometimes, the train seems like a convenient and reliable travel method. It is fairly affordable and it also makes for a short journey of only 1 hour and 21 minutes. Even though the trip is short, you do have to change at least 2 trains until you get to your destination. Here are the services you must take in order to get in time for the departure of your cruise ship.
From London Gatwick North Terminal, you must take the free shuttle that takes you to South Terminal, unless you land on South Terminal and in this case, you can go directly to the train station. Now, you must wait for a National Rail train that will take you to London Bridge Station in Central London. You will see such a train coming in the station every twenty minutes and the total time of the journey will be 28 minutes. Walk to London Fenchurch Street in order to take a National Rail service from there that will take you to Tilbury Town. Since this train cannot take you to Tilbury Port, you will have to take a taxi transfer instead to get there. The price for this entire journey by train is going to be £26.
Coach Transport from Gatwick Airport to Tilbury Port
In case you choose the coach transport, you have to opt for one of the two methods we will present below. There is no direct bus connection between Gatwick Airport and Tilbury Port. Therefore, you can either get the service including the bus and the Tube or the one featuring the bus, the Tube and the train. Which Gatwick to Tilbury Port shuttle do you prefer?
The first method includes a total journey of 2 hours and 12 minutes and implies a cost of 41 GBP. To begin with, you need to get the TerraVision bus from the airport and go to London Victoria Station. This ride by coach will take 30 minutes. From Victoria Station, you must take the famous London Underground to get to Embankment Underground Station. This Tube comes every 5 minutes and will take you in a 5-minute journey. This is the only Tube you will take along the way. From Embankment, you have to take the bus to Singlewell. An important piece of information is that this coach departs every 2 hours and the journey with this service lasts 1 hour and 4 minutes. Finally, take a bus to Northfleet in a 24-minute ride and from here you will need to take a taxi to take you to the cruise terminal in Tilbury Port.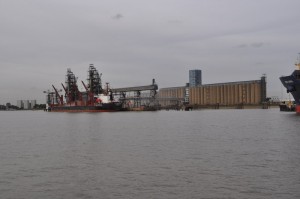 The second option for a shuttle from Gatwick to Tilbury Port implies a trip of 1 hour and 40 minutes and a cost of 43 GBP. As you can see, it is more expensive than the first option, but more advantageous in terms of journey duration. You will change three services along the way: train, Tube and bus. From London Gatwick Airport, you have only one option and that is the TerraVision service. This coach will take you to Central London, Victoria Station. The service stops in the station every 20 minutes. This journey will take half an hour. You should enter inside the station so as to take the Tube to West Ham Station. This frequent service runs every 5 minutes and the trip lasts half an hour. From West Ham High Level, you should take the National Rail service and go to Tilbury Town. Look for a cab to take you to Tilbury Port from the town.
Taxi Transfer from Gatwick Airport to Tilbury Port
A transport option between Gatwick Airport and Tilbury Port that you will definitely like is the taxi transfer. You are going to like it mainly because it offers comfort, convenience, punctuality and sometimes even luxury, if you request a VIP car, for example. Moreover, you will benefit from a direct shuttle from Gatwick to Tilbury Port, which is extremely important as you won't have to change 2 or 3 means of transportation to get to your destination. This will be of very much help, especially if you have too much luggage with you.
For extra comfort, go for the Gatwick to Tilbury Port Shuttle and you will get in touch with friendly and professional operators and extremely polite and courteous drivers. You will have a unique and memorable experience that you will most certainly want to repeat. The cars are clean and tidy and the driver will offer to help you with the luggage, so all you'll have to do will be to get in the car and just enjoy your ride.
According to the amount of luggage you have and the number of passengers, you can choose from saloon, estate, MPV and 8-Seater cars. If you want to travel in style, then you can also go for an executive car or a VIP one. On top of that, if you travel in a large group, you can even book an entire coach.
One of the most trustworthy taxi companies in London is 247 Airport Transfer. It offers Gatwick to Tilbury Port shuttle for only 77 GBP for the saloon car. The 8-Seater car is a bit more expensive, 107 GBP. The total time of the journey will be 1 hour and 21 minutes.
Contact our company by sending an e-mail at [email protected] or by calling at 020 888 600 26.
Interested in Transfers from Gatwick to Other Cruise Ports? Check below:
– Click here from Gatwick to Southampton Port Shuttle
– Best prices on Gatwick to Portsmouth Harbour Shuttle
– Professional Services for Gatwick to Dover Port Shuttle
– Affordable transfers for Gatwick to Harwich Port Shuttle
– Best value for money Gatwick to Tilbury Port Shuttle.