Gatwick Airport Shops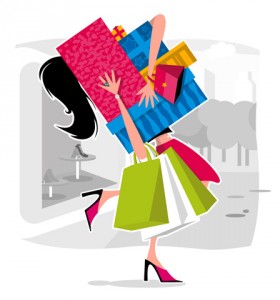 If you decided to read this article, it means that you are an interesting person, curious to find all kinds of markets, shops and boutiques in order to make your life more colorful and also buy nice souvenirs for yourself and for the loved ones that could not be with you on this holiday in London and its surroundings. If you have chosen to use the services of Gatwick Airport for a safe flight, an accessible ticket price and a variety of interesting destinations, you will be glad to hear that there are a number of shops at a walking distance or situated more far away. You can get to the last category by using an airport transfer and, trust us when we say that Gatwick Airport provides the most complex transport system. You can choose between buses, coaches, trams, the Tube or a cab service that ranges from the famous Black Cabs to all sorts of private hire companies.
For a great breakfast on the run, that you can enjoy while doing some sightseeing in the capital of the United Kingdom, choose St John Bakery, for fresh and delicious bakery products. It is situated on Arch 72 Druid Street, Southwark, SE1 2DU. But pay attention to their schedule, as in the weekends you can only buy something on Saturday morning and only until they ran out of products. For dairy lovers, we would warmly recommend La Fromagerie, located on 2-6 Moxon Street, Marylebone, W1U 4EW. The owner, Patricia Michelson, is so passionate about cheese products, that she even opened special cafés where you can taste delicious salads and also organized monthly events, when you can taste all sorts of cheese samples from all over the world. They are opened on the weekends, as well, so do not miss this tasty opportunity.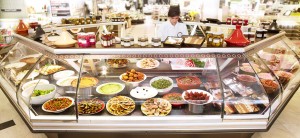 For a more diverse range of treats, you should definitely visit Selfridges Food Hall, situated on 400 Oxford Street, Fitzrovia, W1A 1AB. It will simply amaze you with all the specialties from all across the globe. Moreover, they also present an attractive interior design, a special oyster bar and an ice cream lounge. If you are an adventurer in the kitchen and you like to try all sorts of recipes, then Books for Cooks (4 Blenheim Crescent, Notting Hill, W11 1NN) is the ideal place. This is the location where you can purchase books from the largest cook theme library. Besides, there is also a shop where specialized chefs offer you daily menus with recipes that are taken from the books in the library. It is perfect for a romantic date, as well, because it is open seven days a week until late hours in the evening. Another romantic place is Maison Bertaux Gallery (28 Greek Street, Soho, W1D 5DQ). Here is where you can enjoy delicious pastries and also an art gallery. Moreover, you can stumble upon personalities such as Alexander McQueen that love to come to this unique location.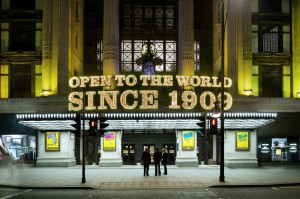 Of course when you think of shopping, you also crave for clothing items, accessories and shoes. Gatwick Airport area will certainly not let you down. Harrods (87-135 Brompton Road, Knightsbridge, SW3 1RT) is one of the most famous stores in the United Kingdom. It is also preferred by the largest part of London's tourists, as they can purchase here items that range from perfumes and pets to kitchen accessories and musical instruments. Moreover, the store always surprises you with mouth-watering menus in its restaurants, the possibility to change your style with the help of a hair beauty department and beautiful decorations during bank holidays, especially on Christmas. Selfridges (400 Oxford Street, Marylebone, W1U 1AB) is another excellent choice, especially due to its beautiful design and the unusual window displays. This is the place where you can buy a wide range of quality items and have fun while doing it, as its motto also states.