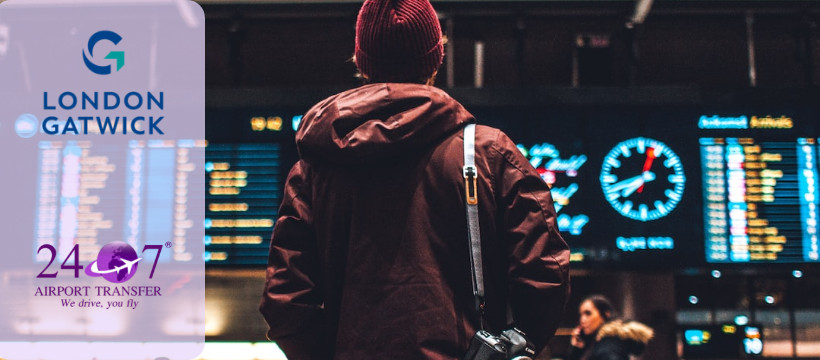 Gatwick Airport, one of the busiest airports in the UK, recently underwent a major rebranding process, unveiling its new visual identity and brand assets. The airport's new logo features a stylized "G" and "W" in blue and green, with a modern and dynamic design that reflects its ambition to be a world-leading airport.
Launch of new brand and refreshed vision
The rebranding process was driven by a desire to refresh the airport's brand and make it more contemporary and relevant to today's travellers. The new brand identity is part of Gatwick's ongoing investment in its facilities, services, and customer experience as it seeks to position itself as a gateway to London and the South East of England.
One of the key goals of the rebranding process was to update Gatwick's digital assets, including its website, to enhance the passenger experience. The redesigned website features a cleaner, more modern layout that makes it easier for passengers to find the information they need. The site now includes a range of new features such as live flight information, online check-in, and travel guides to help passengers plan their trips.
The rebranding process also included the development of a new visual language for the airport's brand assets, including the use of new typography, photography, and colour schemes. These elements have been designed to create a cohesive and modern brand identity for Gatwick that is easily recognizable and memorable.
Gatwick's CEO, Stewart Wingate, said of the rebranding process, "This is an exciting time for Gatwick as we continue to invest in our facilities and services to provide the best possible experience for our passengers. Our new brand identity reflects our ambition to be a world-leading airport and to provide a seamless and convenient travel experience for our customers."
The rebranding of Gatwick Airport is part of a wider trend in the aviation industry, as airports seek to differentiate themselves and create a unique brand identity in a highly competitive market. By investing in its facilities, services, and brand, Gatwick is positioning itself as a leading airport in the UK and Europe and a key gateway to London and the South East of England.
About Gatwick Airport
Gatwick Airport is a crucial part of the UK's national infrastructure, as it contributes significantly to both the regional and national economy.
As the second largest airport in the UK, it is home to more than 40 airlines that offer flights to over 150 short-haul and 45 long-haul destinations worldwide. The airport has a clear focus on rebuilding and growing sustainably in the long term, with a goal to become a net zero airport by 2030. Additionally, Gatwick plans to increase its capacity by bringing its Northern runway into regular use.
The airport is jointly owned, with VINCI Airports holding a 50.01% stake, while Global Infrastructure Partners manages the remaining 49.99% interest. Gatwick's commitment to sustainable growth and its strategic location near London make it an attractive destination for travellers and airlines alike.
In conclusion, the rebranding of Gatwick Airport represents a significant investment in the airport's future, as it seeks to enhance its facilities and services and provide an outstanding travel experience for its passengers. With a new visual identity, a redesigned website, and a commitment to investing in the passenger experience, Gatwick is well-positioned to compete in the highly competitive aviation market and attract more travellers from around the world.
If you're planning to travel from Gatwick to Central London, consider booking a transfer with 247 Gatwick Airport Transfer. The journey typically takes around 1 hour and 20 minutes, taking into account traffic conditions. The transfer service can accommodate groups of up to eight passengers, and there are also business and VIP solutions available for those who require a higher level of service.
Prices for a Gatwick to Central London transfer start at £105 for a standard saloon vehicle that can accommodate up to four passengers. Whether you're travelling for business or leisure, booking a transfer with 247 Airport Transfer can help you avoid the hassle and stress of public transportation and ensure a smooth and comfortable journey to your destination in central London.