London Gatwick Shuttle
London Gatwick Airport is one of the busiest international airports in London and the United Kingdom. A distance of 29.5 miles separates it from Central London, meaning that a journey between these 2 destinations will last approximately 1 hour and 30 minutes. This impressive airport welcomes every year almost 30 million passengers and it is Europe's leading airport in regards to the point-to-point flights. Not to mention that it is home to the world's busiest runway with a single use. So, the airport has much to praise about, but let's talk about what really interests you: how do you get a transfer to and from Gatwick Airport?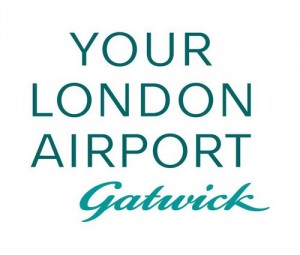 There are various transport options such as coach, train or a taxi to Gatwick. Choosing the right means of transportation depends on your needs. In order to help you with your decision, you can evaluate these three methods below.
Coach Transfer:
Taking the coach is a usual means of transportation used by those traveling to Gatwick Airport. You can choose between 2 options: National Express and easyBus.
The first one can be taken directly from Central London, at the Victoria Coach Station. However, till here you will have to take another means of transportation from your destination. The National Express buses run every half an hour, so this means that you will have to wait for a while in the station. The price for an adult ticket would be £8. There are also other stops at Mitcham Junction, Wallington, Pimlico, Mitcham London Rd, Hooley, Streatham and Stockwell. Choose the one that is closest to your hotel / home.
The easyBus travels from Earls Court / West Brompton to Gatwick Airport. This low-cost service will charge you only £2 per journey, which is extremely advantageous. It is a high-frequency service, but except Earls Court, it has no other stops.
Rail Transfer:
Before presenting the London Gatwick Shuttle, let's talk about the rail options. It is, without any doubt, the fastest method, as a journey with the Gatwick Express will last only 30 minutes. It departs from London Victoria Station and gets you to Gatwick South Terminal, with trains running every 15 minutes. It doesn't travel by night. An adult ticket is almost £20.
Southern is another rail company that offers transfers between Central London and Gatwick Airport. It also stops in East Croydon and Clapham Junction and a ticket will cost you £19.90. Finally, you can opt for First Capital Connect, a train service that stops at City Thameslink, St Pancras International, Farringdon, London Bridge and Blackfriars. It also has night services. A ticket will be £10 per adult.
Taxi to Gatwick:
Last, but not least, let's see what a London Gatwick Shuttle has to offer. The black cabs can be seen outside both terminals, not to mention that they are all over London's streets, but in this paragraph we will present an alternative: the minicabs. They are cheaper and faster than the black taxis, so you might want to take them into consideration. A private hire vehicle can also handle more luggage and more passengers than the black cabs. So, if you are a bigger group, a taxi to Gatwick can be the right option for you, as the minicab companies can also put at your disposal coaches.
The London Gatwick Shuttle between Central London and the airport will cost you £53 for a saloon car. The transfer will take approximately 1 hour and 30 minutes, but it can also last less, depending on the traffic..