Gatwick to Dover Port Transfer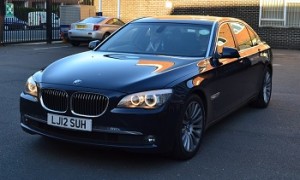 Dover Port is situated in the Kent Area on the south-east of England. Being very close to the Continent and to France, the port has a great strategic importance especially for the cross-Channel traffic. His location is at approximately 75 miles distance from Central London and attracts more than 200,000 tourists annually.
The Dover Port is a very busy area for ferry transfers between England and the Continent and the operators found here are: DFDS Seaways, P&O Ferries and MyFerryLink. You can find also cruises, Dover being the second busiest cruise port in UK. Among the cruise operators you can find: AIDA Cruises, Costa Cruises, Princess Cruises, Norwegian Cruise Lines or Celebrity Cruise. The port has also a Marina area offers approximately 400 berths via the following dock: Willington, Tidal and Granville.
For all tourist we recommend that you choose a Gatwick to Dover port transfer. It is the fastest and most comfortable means of transport and by far the most reliable.
Transfer from Gatwick to Dover Port by rail:
In order to get a transfer from Gatwick to Dover Port by rail you will need to take the train to Redhill, companies available: Southern or First Great Western. After that you need to get to Tonbridge and you can take the train with South Eastern or Southern. Final destination will be Dover Priory where you can arrive with the South Eastern company. The journey will take approximately 1h and 37 minutes. From the train platform you will need to get a transfer to the actual Dover Port.
Transfer from Gatwick to Dover Port by car:
In order to get from Gatwick airport to Dover Port by car you will have to take the M20 motorway. The journey will be 1h and 14 minutes without traffic.
Gatwick to Dover Port Treansfer:
A Gatwick to Dover Port Transfer with 247 Gatwick Airport Transfer will take about 1h and 53 minutes that is taking in consideration the heavy traffic. A journey Gatwick to Dover Port taxi will cost approximately 109 GBP for a standard saloon car.