Do you have a flight planned in the near future that is landing on Gatwick Airport? Great! It means that you have stumbled upon the right article. So, you need Taxi Service to Gatwick. With 247 Airport Transfer any Gatwick to Central London Taxi is a simple and comfortable solution. Your transfers in this capital city have never been this easy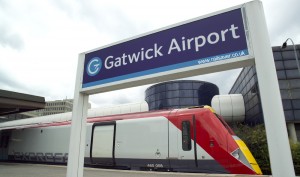 to  book and pay. Whether  you use the online  booking  platform, the  mobile app or contact one  of the operators, the  booking process will  always take less than a  minute.
If you are worried about the prices, please keep in mind that they are 50% cheaper than Black Cabs. Plus, you can always create an online account and benefit from a 10% discount for life for any booking done by 247 Airport Transfer. This offer is also available for Gatwick to Central London Taxis. Enjoy a professional transfer at the best rates on the private hire market in London.
If you are still having second thoughts regarding your accommodation, make sure to take into consideration the purpose of your visit to London, as all the main headquarters and local attractions are located in Central London. Although there are plenty of available means of public and private means of transport that can take you to any destination, it is a smart decision to select an appropriate hotel.
As 247 Airport Transfer covers all London, not only the main airports, you can choose it for local journeys as well. Take beautiful photos in Trafalgar Square, see the fascinating Tower Bridge, visit the impressive St. Paul's Cathedral, or enjoy the exhibitions at the National Gallery London in one single day. Let your family members enjoy a fun weekend getaway or invite your business partners to a delicious dinner. Focus on a successful event and forget about the heavy traffic in London.
Although 247 Airport Transfer is a minicab company specialized in Gatwick to Central London Taxis, it offers the same high-quality standards for every booking. All of the transfers are available on a 24/7 basis, even on New Year's Eve. You will always receive an instant booking confirmation and invoice, being able to check the details and see if everything is in order. Offer your feedback after every journey as this minicab company is always open to improvements. Contact now one of the qualified operators and they will keep you posted with any required information.
For Gatwick to King's Cross station taxi Service : http://bit.ly/1yCRusA
For Gatwick to Liverpool Street station taxi Service : http://bit.ly/1yrtUeK
For Gatwick to London Bridge station  taxi Service : http://bit.ly/1zbcQ0a
For Gatwick to St Pancras station taxi Service : http://bit.ly/1yqW6mO
For Gatwick to Stratford station taxi Service : http://bit.ly/1G4k5cC
For Gatwick to Victoria station taxi Service : http://bit.ly/1AI2iFc
For Gatwick to Waterloo station taxi Service : http://bit.ly/1qbiUnJ
Latest UK News: Gatwick and Stansted are running mainly smoothly, with some minor delays and some cancellation of inbound easyJet flights to Gatwick. Heathrow still hit by flight cancellations after air-traffic system glitch